Lucinda Bassett
Stress, Change & Adversity, Emotional Issues, Goal Setting, Relationships, Communication
Lucinda Bassett is about living well and taking responsibility for your life on every level, emotionally and physically. She is about achieving balance… at work, at home, in your relationships. She is about motivation, inspiration, solutions, quick fixes, and fresh ideas for living well. Using herself as an example, sharing her own personal life experiences as a CEO, professional, wife and mother.
She encourages people to think out of the box, step out of their comfort zone and take risks, live in the moment, and face their limitations and challenges… and live life to the fullest. She provides thought provoking information, choices, and options for living, in an unforgettable, energetic, direct, interactive and highly entertaining presentation.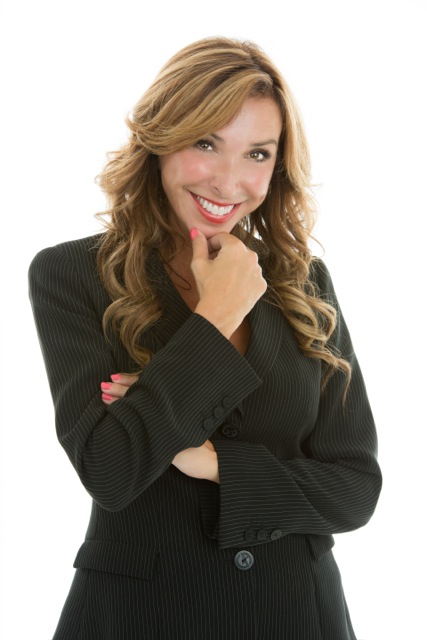 Lucinda Bassett was the Founder and CEO of The Midwest Center for Stress & Anxiety Inc., for 20 years and a sought after speaker with corporate clients that include Chrysler, AT&T, Ford Motor Company, McDonalds, LPGA, National AIDS Foundation, and more
Author, creator of the internationally acclaimed ATTACKING ANXIETY & DEPRESSION & LIFE WITHOUT LIMITS programs, used worldwide by individuals, corporations, doctors, hospitals, and major universities
An INTERNATIONAL BEST SELLING Author of From Panic to Power, Life Without Limits, the Solution and her latest book, Truth Be Told, A Memoir of Success, Suicide, and Survival
Lucinda has been featured in Prevention, Cosmopolitan, Family Circle, Longevity, Success and many more
Lucinda has shared her expertise on such television programs such as OPRAH (3-times), REGIS, MAURY POVICH, THE VIEW W/ BARBARA WALTERS (3-times), MONTEL WILLIAMS, Reverend Schuller's HOUR OF POWER and many more
Forbes listed Lucinda Bassett as televisions #4 most recognizable product spokesperson
Writer, producer, director and host of the ATTACKING ANXIETY & DEPRESSION television infomercial; Lucinda has over 16-years of award winning television, radio and print experience
4th Quarter 2004 – Washington Post reports Lucinda Bassett's series of 28.5-minute infomercials THIRD most frequently viewed in history of TV
ATTACKING ANXIETY & DEPRESSION nominated for documercial of the year in 1996
GREENSHEET Self Care Infomercial of the Year award winner
Platinum Advertising Award winner in recognition of achieving a billion radio impressions, over 16-billion radio impressions to date
Winner/Recipient of Best Radio DR Campaign awarded by the Electronic Retailers Association
750+ plus consecutive weeks ranked in the Top-15 television infomercials
Top 20 radio advertiser in the US, well ahead of almost all Fortune 500 Companies
Ranked in the Top-40 for DRTV short-form in 2007
Outreach efforts generate over 1 million inbound calls annually
$600M in product sales since 1984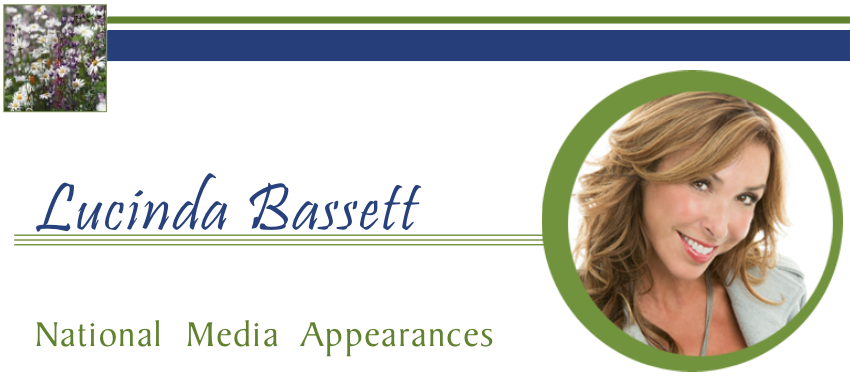 "Oprah Winfrey Show" (3-times!)
"The View, with Barbara Walters"
"Live With Regis"
"Maury Povich"
"CNN"
"CBS News Up To The Minute"
"Entertainment Tonight
"FOX AND FRIEND'S"
Lucinda's ATTACKING ANXIETY television infomercial was featured in the Robert Altman film "The Gingerbread Man" written by John Grisham and starring Robert Duvall, Robert Downey, JR. and Daryl Hannah.
Over a million people have used her products.

COSMOPOLITAN Magazine
ESQUIRE
LONGEVITY Magazine
NEW WOMAN'S Magazine
FAMILY CIRCLE Magazine
PREVENTION
SUCCESS Magazine
GOING BONKERS
BEHAVIORAL DISEASE MANAGEMENT REPORT
Newspaper Features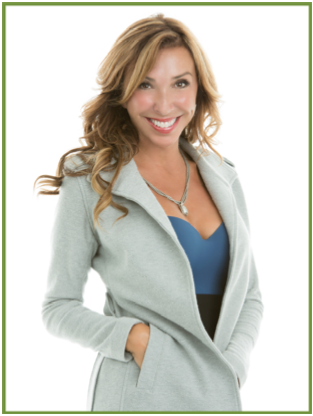 LOS ANGELES TIMES CHICAGO TRIBUNE THE INDIANAPOLIS STAR THE TORONTO STAR SALT LAKE CITY TRIBUNE PARADE MAGAZINE GANNETT NEWSPAPERS THE MALIBU TIMES THE DETROIT FREE PRESS BOSTON GLOBE CINCINNATI INQUIRER AND OVER A HUNDRED OTHERS!
Educational Facilities that Have Used Lucinda's Program
COLUMBIA University
AMERICAN University
PEPPERDINE University
SANTA CLARA University
MEDICAL COLLEGE OF OHIO
WOODLAND ELEMENTARY
FINDLAY College
CLARK University
University of TEXAS
CORNELL University
DUKE University
BYU
University of SOUTH ALABAMA
NASHUA Public Schools
University of NEW MEXICO
SISTERS OF NOTRE DAME (cn)
ST. JEAN BAPTIST High School
JOHNSON Elementary
HOBE SOUND Elementary
CENTERVILLE High School
LATERCERA Elementary School
CENTER FOR CHILD AND FAMILY DEVELOPMENT
AND MANY OTHERS…

Seminar Presentations:
The Learning Annex
New York City
Los Angeles
Natural Health Magazine
American Airlines
AT&T
Chrysler Corporation
Ford Motor Company
McDonald's Corporation
Merck Pharmaceutical
Owens Corning Fiberglass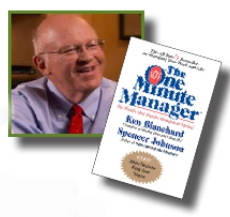 "I think the reason that Attacking Anxiety works is Lucinda, who put the program together, overcame the issues that people who are watching the program and learning from the program have. If we program our mind in anxious and worrying ways, you're going to get anxiety and worry. Positive thinking is saying, Okay, there might be some things that happen today that I Chrysler Corporation didn't plan on or I don't really like, but I can deal with it because Ford Motor Company McDonald's Corporation Merck Pharmaceutical I'm a problem solver. I know that I can deal with this" and it's just amazing if you program your mind in positive ways. So that's why I think Attacking Anxiety is fabulous… because Lucinda and the people who put it together had the same problems at one time."

Ken Blanchard – Author, The One Minute Manager
Additional Organizations that Have Used Lucinda's Programs:
Corporate Image Specialties
Home Life Financial Assurance Corporation
Charleston Jobs Corporation Center
Banc Corporation Systems
Dade Steel Sales Corporation
Wolf Creek Nuclear Operating
Junction Human Service Corporation
Brundy Corporation
Rural Cellular Corporation

"On my Miss USA official application and judge's sheet I answered the question: If you had the opportunity to sit and have lunch with any- one in the world, who would it be and why? My answer was Lucinda Bassett. Why? Because it would be so gratifying to thank her for the differ- ence she has made in my life and so many others. She is my hero!"

Sincerely, Janet Sutton, Miss Rhode Island USA
Presentation Topics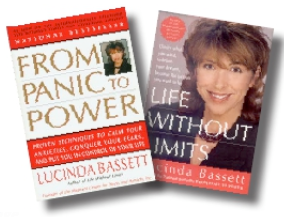 A Roadmap to Recovery
A Six Step Strategy for Rebuilding the Future During Times of Challenge and Change.
Say What You Feel, Get What You Want
How to Communicate Effectively as a Team During Difficult Times to Get and Stay Motivated.
Positive, Productive, Pro-Active Stress
Learn How to Go From Being A Re-Active Worrier to Being a Pro-Active Thinker with a Plan.
Live in the Moment
A Lively and Fun Keynote That Will Have Your Audient Uplifted, Up Dancing, Grateful, Inspired, and Laughing Their Way Through Challenge.
Hope is a Strategy
An Inspirational and Powerful Message of the Power and Importance of Beliving and Manifestation… Necessary for the Strategy of Achieving.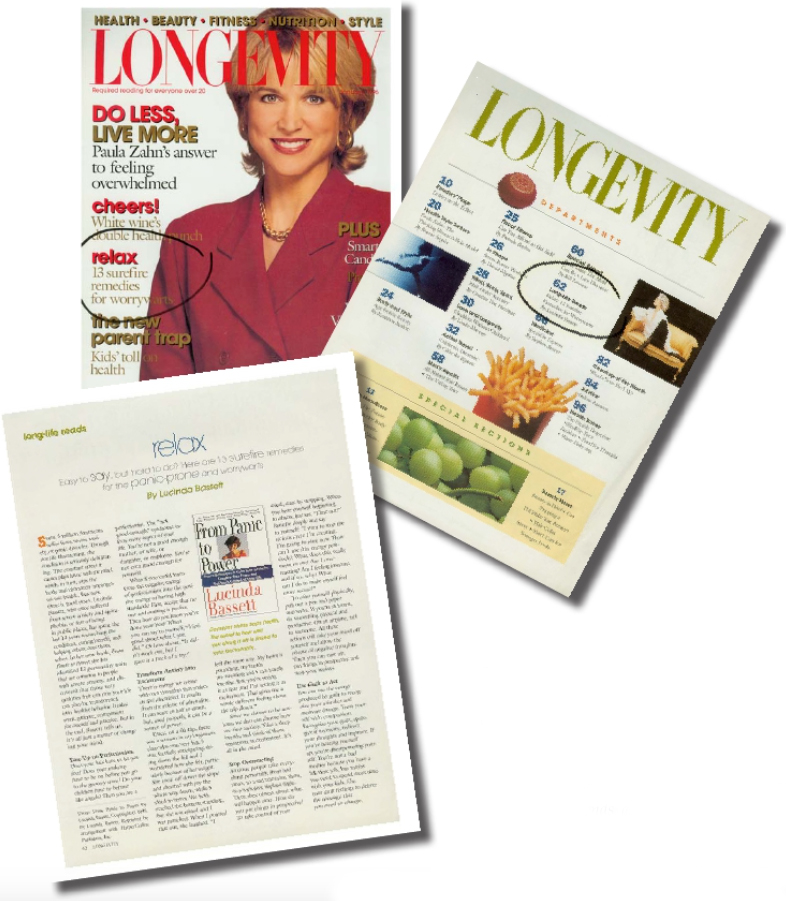 "As President and Publisher of Psychology Today I'm exposed to a tremendous amount of material designed to enrich people's lives. We endorse Lucinda's Program because it's the best program of its kind. I'd highly recommend her series to my friends as well as readers of Psychology Today."

Lawrence Rose, President, Psychology Today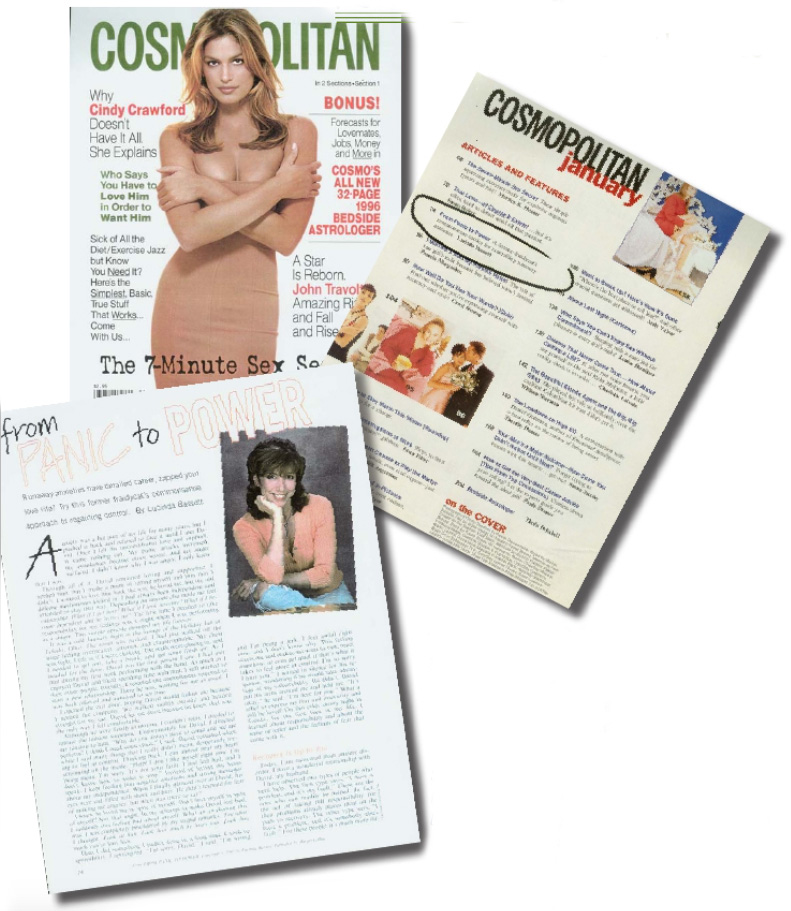 "I've known Lucinda Bassett for 12 years, and it's been such a pleasure to me – for me to see how she's influenced millions of people's lives over a very short period of time, and I think it's because she believes in what she does. She's selfless and thoughtful and really wants to impact their lives in ways that they might know in their heart but may have forgotten, and she helps them get back to that special place inside of them that's a comforting, balancing place that says, "I'm okay. I can handle my day. I can handle tomorrow. I feel good about myself."

Margaret McBride, Literary Agent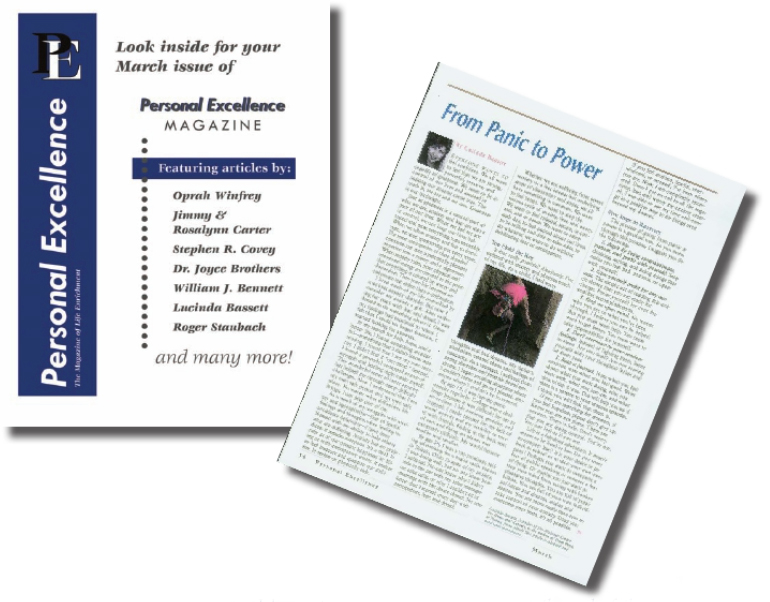 "But by using Lucinda's program, I began to see that there was light at the end of the tunnel, at least personally. While I couldn't control all the surroundings, I could certainly control how I reacted to my surroundings. I put these surroundings in perspective and realized that despite the fact that we were faced with this enormous disaster (speaking of Hurricane Katrina) that if I was able to manage my emotions, keep my emotions in check I could not only do my job better as a public servant, but I could also get control of my life and address the situation. I'm running for Congress and I don't think I would have ever taken the leap had I not had the program. I would never have taken that kind of a risk. I'm taking risks now; I'm seeing positive changes in my life. I'm not afraid anymore. I'm not afraid of the day, as I was particularly in the post-Katrina times."

Tim Burns, Louisiana House of Representatives and 2008 Congressional Candidate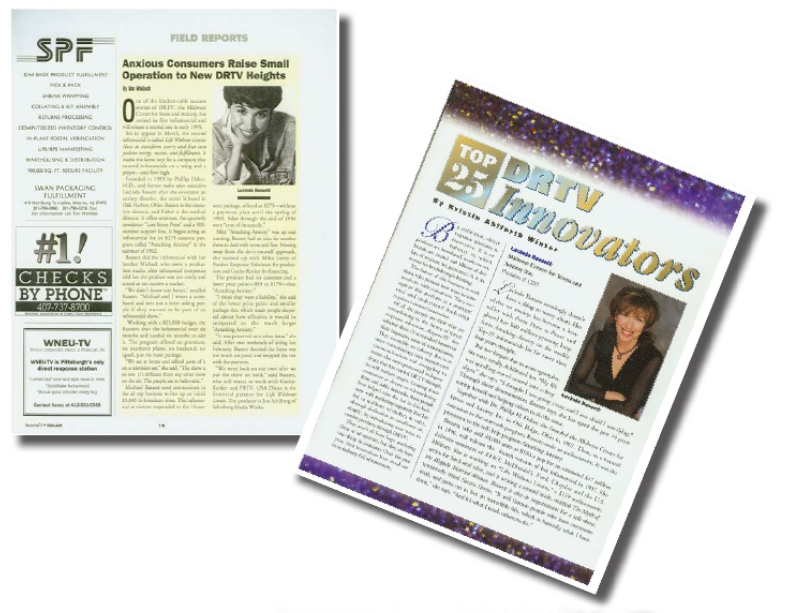 "Lucinda's someone who started almost at ground zero and after taking this program, writing it, working with it, refining it and living it, she's come from someone pretty much at the beginning of the tunnel with no light at the end to not only emerging into the light, but being able to shine that line on other people.

She is one of the most amazing individuals I've ever met. I met her over 20 years ago and I felt an instant connection with her and since that time, our friendship has evolved through business and in a personal sense to the point where I feel like she's probably one of my best friends, if not my best friend. And I would trust her with anything. If you ever need someone to talk to or if you ever want to explore your own feelings about something, there is no one better than Lucinda Bassett…"

Dr. Philip Fisher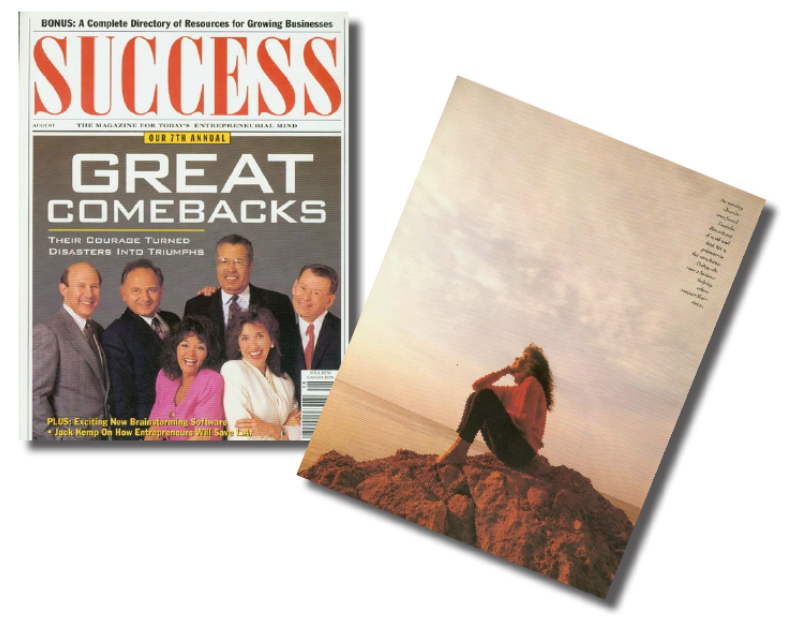 To Whom It May Concern:
As Marketing Director of Natural Health magazine I have had the great privilege of organizing our signature Women's Wellness retreats. The focus of these retreats is to provide readers with the tools to live a healthy and balanced life. In October 2007 at the Westward Look Resort in Tucson, Arizona I watched Lucinda Bassett empower our readers with her amazing presentation, Power, Passion & Peace of Mind. Women were brought to tears by the knowledge they are not alone and the simplicity of how to overcome their fears and live in the moment.
I invited Lucinda to be our keynote speaker after talking to a friend who had used Lucinda's Attacking Anxiety & Depression Program. My friend spoke of the program as if it was a miracle cure. I had to find out more about the lady behind the program. When I spoke to Lucinda and heard her story I was blown away at how easy she was to talk with and the power of her message. I knew she had to be a part of Women's Wellness.
Lucinda did a great job in her presentation of connecting her story to everyday living and drawing parallels to common problems all women share. Perhaps the most important message for these women searching for answers was that they are not alone and that they have the power to take charge of their lives.
I am so looking forward to our spring event and watching Lucinda transform the lives of a new set of women.
Sincerely,
Helene Fantozzi Marketing Director Natural Health Magazine One Park Avenue
New York, NY 10016 Phone: (212) 743-6687 Fax: (212) 686-9032

Dear Lucinda,
On behalf of everyone at Southern Tier AIDS Program (STAP), I want to thank you for the remarkable pre- sentation you did for us at the Regency Conference Center in Binghamton, New York. The responses we have received from the people who attended your talk have all been positive and exuberant. It was truly a night we will all remember for a very long time.
Your "From Panic to Power" theme was exactly what so many of us needed to hear and experience, up close and personal. This was evident from the long line of people who waited to meet you after the conclusion of the program. Thank you for spending so much time with us and treating everyone so warmly and graciously.
We all drew inspiration from the lessons you so openly offered about your own recovery. I could feel the posi- tive energy in the room of over 500 people when you delivered your amazing presentation.
Lucinda, as you know our agency serves people living with a devastating disease – HIV/AIDS. Many of our clients were on hand to hear you that evening. I know from feedback they shared with me that they experienced a renewed sense of hope and energy that will bolster their spirit in their struggle with AIDS.
It was not only our HIV/AIDS clients who benefited from your story and your guidance, but people who came with their own set of problems – anxiety, depression and fear. It was really special to have people come up and thank me for coordinating the Empowering Speaker Series that brought you across the country to spend time with us.
You know Lucinda that I invited you to be our speaker because of my own battle with depression. I will never forget the difference your extraordinary program has made in my life. I am taking on challenges today that I would have avoided in the past. Because of your tapes, CDs and books, I have found the awareness and strength to go forward, armed with insight and techniques that are keeping me healthy and positive.
Thank you for being such and inspiration and for giving of yourself to help so many of us.
With warmest regards,
Ron Siwiec
Director of Development
Southern Tier AIDS Program (STAP) 122 Baldwin Street
Johnson City, NY 13790
To contact Lucinda for fees or bookings, or for more information please call 1-855-520-HEAL (4325)