Life Changing Keynotes and Seminars by Lucinda Bassett
Lucinda Bassett is a nationally acclaimed best-selling author (4 books currently) and Forbes cited 4th top spokesperson in the country, Award winning infomercial producer, and Winner of Radio Campaign of the Year for three consecutive years, A platinum award winner, achieving over 16 billion radio impressions. The Washington Post reported Lucinda's infomercial as the third most frequently viewed in history. It is the longest airing infomercial of all time. A repeat guest on Oprah and The View, along with appearances on Montel, Entertainment Tonight, Regis, and more, Lucinda is a highly motivational, entertaining speaker for your next event. Both she and her programs and skills have been featured in such magazines as Cosmopolitan, Self, Prevention, and Psychology Today.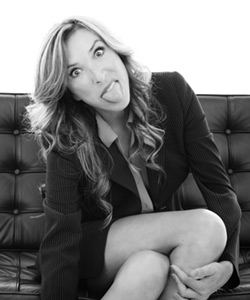 She is an exceptional example of a woman who grew a small Direct Response business into a multi million-dollar company with over 100 employees. Someone who started at the bottom, built her way to the top, and then, forced to downsize during the economic downturn in 2009 along with the loss of her business partner and husband, made the decision to eventually sell her company to a strategic partner. She then created a SIX STEP STRATEGY FOR REBUILDING an EMPOWERING NEW FUTURE in times of CHALLENGE AND CHANGE.
Using the skills and techniques she herself embraced as she went on to rebuild her life, create a new brand, and new product, The Solution, (which sold out on QVC with her first airing), she went on to write two more books, The Solution, and her latest book, Truth Be Told.
Workshop & Keynote Topics
A Roadmap to Recovery

A Roadmap to Positive Recovery and New Discovery in Times of Challenge and Change

Say What You Feel, Get What You Want

How to Communicate Effectively as a Team During Difficult Times to Get and Stay Motivated

Positive, Productive, Pro-Active Stress

Learn How to Go From Being A Re-Active Worrier to Being a Pro-Active Thinker With a Plan

Live in the Moment

A Lively and Fun Keynote That Will Have Your Audience Uplifted, Up Dancing, Grateful, Inspired and Laughing Their Way Through Challenge

Hope is a Strategy

An Inspirational and Powerful Message of the Power and Importance of Believing and Manifestation Necessary for the Strategy of Achieving
As Seen On:

What People Are Saying
I think the reason that her program works is that Lucinda, who put the program together, overcame the issues that people who are watching and learning from it have.

If we program our mind in anxious and worrying ways, you're going to get anxiety and worry. Positive thinking is
saying, "Okay, there might be some things that happen today that I didn't plan on or I don't really like, but I can deal with it because I'm a problem solver. I know that I can deal with this" and it's just amazing if you program your mind in positive ways.

-Ken Blanchard, Author, The One Minute Manager
On my Miss USA official application and judge's sheet I answered the Question: If you had the opportunity to sit and have lunch with anyone in the world, who would it be and why? My answer was Lucinda Bassett. Why? Because it would be so gratifying to thank her for the difference she has made in my life and so many others. She is my hero!

–Janet Sutton, Miss Rhode Island USA
As President and Publisher of Psychology Today, I'm exposed to a tremendous amount of material designed to enrich people's lives. We endorse Lucinda's work because it's the best of its kind. I'd highly recommend her to my friends as well as the readers of Psychology Today.

– Lawrence Rose, President Psychology Today
By using Lucinda's techniques, I began to see that there was light at the end of the tunnel, at least personally. While I couldn't control all the surroundings, I could certainly control how I reacted to my surroundings. I put these surroundings in perspective and realized that despite the fact that we were faced with this enormous disaster (speaking of Hurricane Katrina) that if I was able to manage my emotions, keep my emotions in check I could not only do my job better as a public servant, but I could also get control of my life and address the situation.

I'm running for Congress and I don't think I would have ever taken the leap before. I would never have taken that kind of a risk. I'm taking risks now; I'm seeing positive changes in my life. I'm not afraid anymore. I'm not afraid of the day, as I was particularly in the post-Katrina times.

– Tim Burns, Louisiana House of Representatives and 2008 Congressional Candidate
I've known Lucinda Bassett for 12 years, and it's been such a pleasure to me – for me to see how she's influenced millions of people's lives over a very short period of time, and I think it's because she believes in what she does. She's selfless and thoughtful and really wants to impact their lives in ways that they might know in their heart but may have forgotten, and she helps them get back to that special place inside of them that's a comforting, balancing place that says, 'I'm okay. I can handle my day. I can handle tomorrow. I feel good about myself.'

–Margaret McBride, Literary Agent
Lucinda's someone who started almost at ground zero and she's come from someone pretty much at the beginning of the tunnel with no light at the end to not only emerging into the light, but being able to shine that line on other people. She is one of the most amazing individuals I've ever met. I met her over 20 years ago and I felt an instant connection with her and since that time, our friendship has evolved through business and in a personal sense to the point where I feel like she's probably one of my best friends, if not my best friend. And I would trust her with anything. If you ever need someone to talk to or if you ever want to explore your own feelings about something, there is no one better than Lucinda Bassett…

-Dr. Philip Fisher
Partial Client List

Columbia University
American University
Pepperdine University
Santa Clara University
Medical College of Ohio
Findlay College
Clark University
University of Texas
Cornell University
Duke University
BYU
University of South Alabama
Nashua Public Schools
University of New Mexico
Center for Child and Family Development
The Learning Annex
New York City
Los Angeles
Natural Health Magazine
American Airlines
AT&T
Chrysler Corporation
Ford Motor Company
McDonald's Corporation
Merck Pharmaceutical
Owens Corning Fiberglass
To contact Lucinda Bassett for speaking engagements, call 1-855-520-HEAL (4325).