Moving Beyond the Pain of Tragedy, Trauma, and Grief
As the years past after David's suicide, Lucinda began to talk about his death and began to find ways to heal herself and her children. She spent months researching and skill building to move beyond the pain and grief, and, once again, live strong.
It took time, skills, and extraordinary strength to move beyond the extreme pain, guilt, shame, and anger associated with losing someone you love to suicide.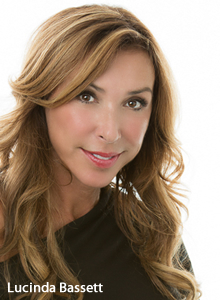 In her healing process, and as she began to open up to others about David's suicide, others began to open up to her. She was astounded to find how many people have been touched by suicide and how shameful and hurtful it was.
For some, they are so embarrassed and distraught they simply lie about how the person died, others just won't talk about it all. But for everyone, it is the tragedy, trauma, and grief that have the potential to haunt them for a lifetime.
As she moved through her own recovery Lucinda began to realize that there was an important and obvious need to bring this subject forward and address it properly, so the survivors had a place to find safety and support, be able to talk about their feelings, address their grief, and find life after the death of a loved one to suicide.
Lucinda's mission is still the same; to help others cope with emotional challenges; but her overall message and skillset has now expanded greatly to include tragedy, trauma, grief, loss, and of course, suicide.
You don't have to go through the struggle of depression, anxiety or grief on your own. Contact Lucinda directly at 1-855-520-HEAL (4325) to see how she can help you move forward with your life.