Meagan Barnes, Mrs. District of Columbia, Tells Her Story Of Conquering Anxiety and Panic Disorder
I was just fortunate enough to have a wonderful conversation with Meagan Barnes, Mrs. District of Columbia, who just recently ran for Miss America this past August. She was someone who, at one time, struggled with debilitating anxiety and panic attacks, but now as a result of reading my book and working with my program, she is panic free and living life fully. In fact, she has founded an organization called Women Conquering Anxiety, and she is an Ambassador for Mental Health America. Way to go Meagan, we will continue to follow your success. You can follow Meagan on Facebook here https://www.facebook.com/AnxietyAngel.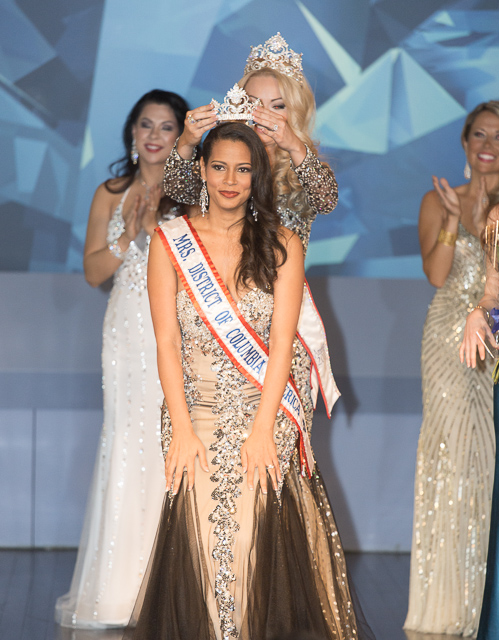 Below I have also reprinted a letter that I received from Megan. Let it inspire you to live fully, too. Enjoy.
Hi Lucinda,

I hope this message gets to you. I just wanted to thank you from the bottom of my heart for sharing your story with the world. Your book "From Panic to Power" was the first book I read after my first panic attack in July 2008. It gave me hope that I too could live a full and healthy life and free from my daily debilitating panic, anxiety and agoraphobia. 

I promised myself that once I got better, I was going to share my story with as many women as possible to give them hope as well. I am giving back and sharing what you gave to me…. Hope. 

On Aug 28th, I will stand on a national stage and compete against 51 other women for the title of Mrs America promoting mental health. My mental health platform and my passion to give women hope has taken me so many places. 

Never could I imagine being where I am today, and I once again thank you. I am now- Meagan, Anxiety Conqueror, Founder of Women Conquering Anxiety, Ambassador for Mental Health America. No longer, Meagan the one who fears! Thank you! xoxo Meagan